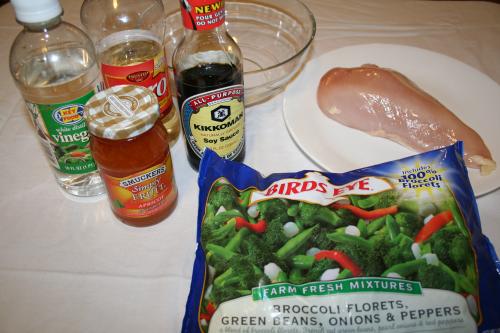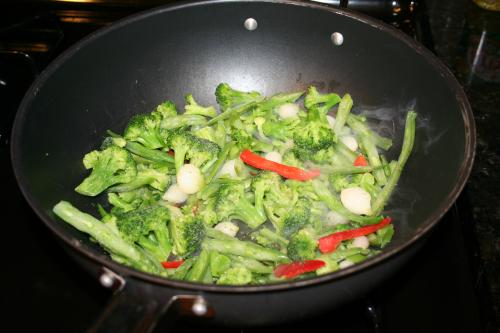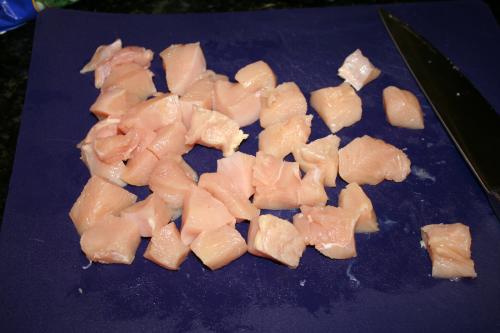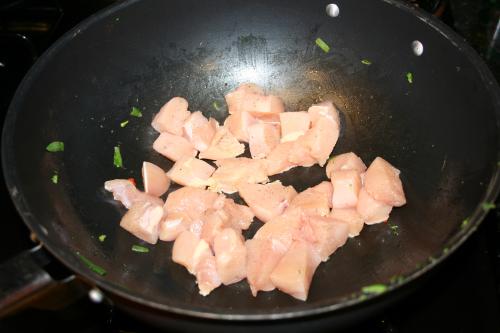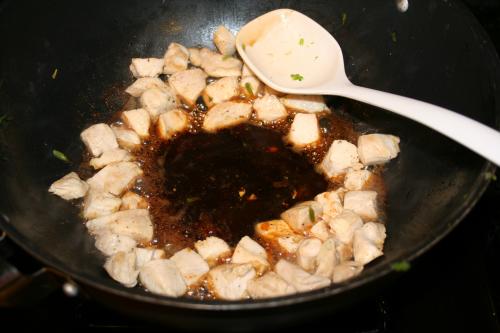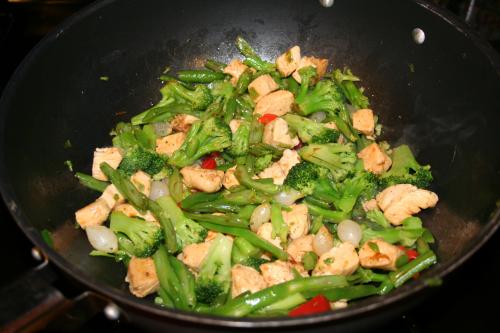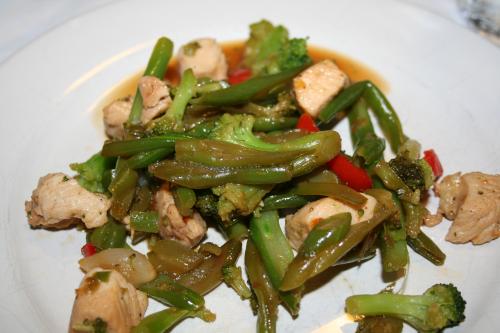 Chicken and Vegetable Stir Fry
Ingredients:
2 tablespoons soy
1 tablespoon apricot preserves
1 tablespoon vinegar
1 tablespoon cornstarch
12 ounce chicken (cut into 1-inch pieces)
1 tablespoon oil
3 cups frozen broccoli
Green beans
Onion
Red peppers
Yield: 4 Servings
Directions:
1. To create the sauce: Mix together soy, apricot preserves, vinegar, and cornstarch. Set aside.
2. Put oil in skillet or wok on medium-high heat.
3. Stir fry vegetables 2 to 3 minutes. Remove vegetables.
4. Add Chicken and cook 4 minutes. Push chicken from center of skillet.
5. Stir sauce and add to center of skillet. Cook and stir until thick and bubbly.
6. Return vegetables to skillet, cook and stir one minute.