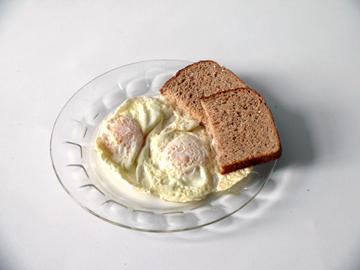 Eggs Over Easy
Ingredients:
2 Eggs
1-2 tablespoon Butter
Yield: 2 Serving
Directions:
1. Melt 1 to 2 tablespoons of butter in a skillet or frying pan over medium heat.
2. Break open eggs into the pan and immediately reduce heat to low.
3. Cook slowly until egg whites are set and the yolk begins to thicken.
4. Flip over and leave for 15 seconds.
5. Remove and serve.