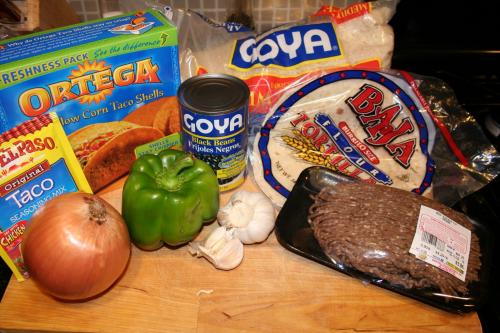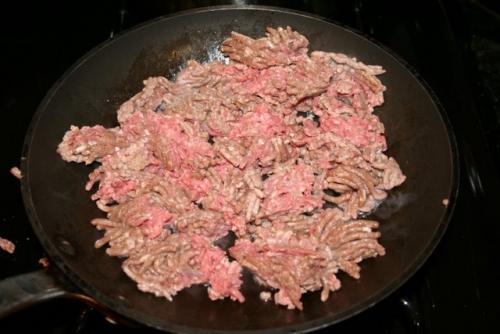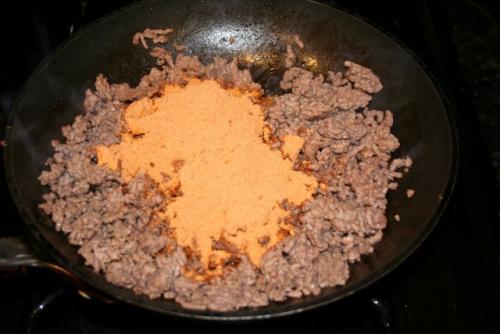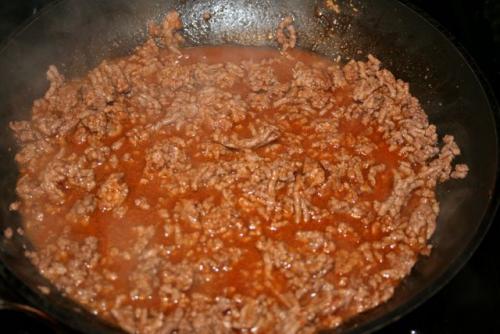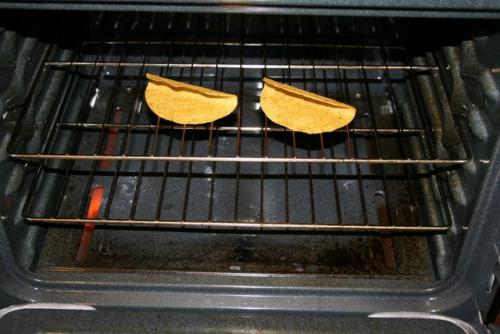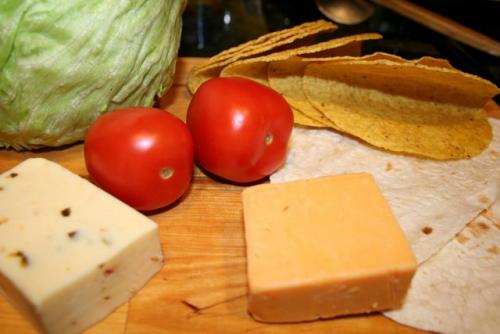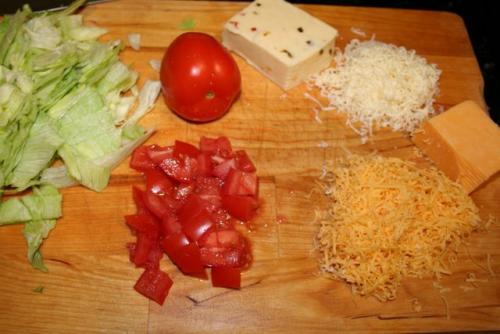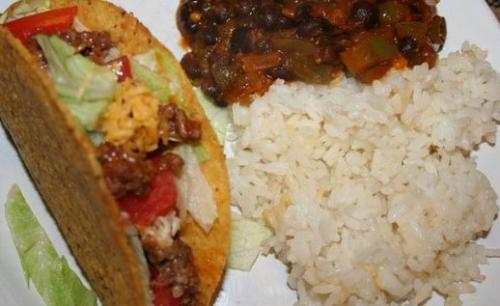 Tacos
Ingredients:
1 pound ground beef
3/4 cup water
1 package taco seasoning
Taco shells or tortillas, warmed
Toppings:
Shredded lettuce, Cheddar Cheese, chopped tomatoes, and the like
Yield: 4 Servings
Directions:
1. Brown beef; drain fat.
2. Stir in water and seasoning mix.
3. Bring to a boil.
4. Reduce heat to low; cook, stirring occasionally, for 5 to 6 minutes or until mixture is thickened.
5. Fill taco shells or tortillas with beef mixture. Top with lettuce, tomatoes, cheese, salsa, etc.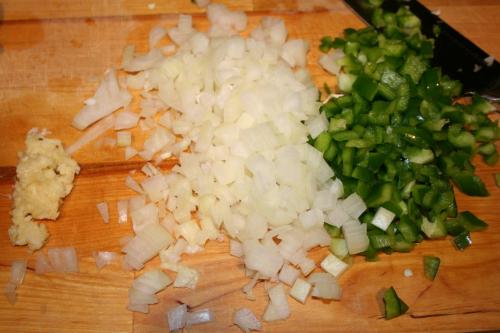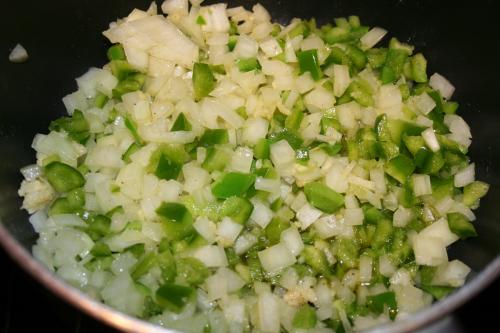 Black Beans
Ingredients:
1 can (15.5 ounce) black beans
1 tablespoon olive oil
2 cloves garlic
½ onion, chopped
½ green pepper, chopped
½ teaspoon oregano or to taste

¼ teaspoon cumin or to taste
1 packet sazon, if desired
Adobo and Pepper to taste
¾ cup water
2 cups cooked rice
Yield: 4 Servings
Directions:
1. In a saucepan over medium heat, add oil, garlic, onion and green pepper.
2. Cook for about 8 minutes or until vegetables are soft.
3. Add beans, water and seasonings and bring to a boil.
4. Lower heat and simmer uncovered for about 20 minutes.
5. Serve with rice.