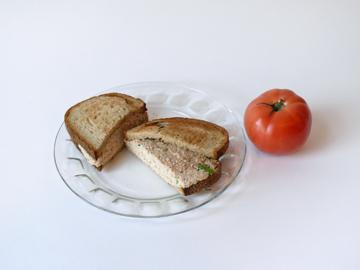 Tuna Fish Sandwich
Ingredients:
1 can Tuna
2- 3 spoonfuls Mayonnaise
Whole Grain Bread
Yield: 4 Servings
Directions:
1. First, get a can or two of tuna fish and a bowl to put in.
2. Next, get mayonnaise and put two or three spoonfuls in the bowl.
3. Next, mix tuna and mayonnaise together.
4. Finally, put on a piece of bread to eat.
Serving Suggestions:
You could put onions, pickles and lettuce in your sandwich too.